Tim Pope joins the Dark Energy Family!
February 11, 2022
The legendary Director has once again turned his attention to the advertising industry, where he hopes to unleash his creative skills.
Executive Producer Anna Allgrove comments, 'From the first chat I had with Tim, I knew how brilliantly talented he is beyond his iconic music videos. I have absolutely no doubt that he will bring his experience, skill and creative flare to any brief he works on and we look forward to embarking on this next phase of his exciting career with him'
Whilst best known for his music videos, Tim is highly skilled at working with celebrity talent, creating thoughtful and engaging documentaries and has worked with multiple big named brands across his illustrious career.
Tim Pope adds, 'It's music to my ears that we can finally announce that I am to join Dark Energy, who as a company have the same joie de vivre and passion for the work as myself. I've heard ugly rumours that I am not interested in advertising work - which is so far from the truth! Quite the opposite, I love to work with agencies and creative teams to bring their scripts and concepts to life and am a real team player.'
The past few years have been crazy for Tim with other projects - including working with his old muckers for 40 years, The Cure, shooting documentaries with people like Sheridan Smith for ITV, developing movie scripts and writing his memoir 'Pap!' The Man Who Chucked The Cure Off a Cliff in a Wardrobe and Dressed Freddie Mercury as a Giant Mediterranean Prawn. Expect to see it in bookshops soon!
To reintroduce Tim to the advertising world, Dark Energy plans some screening and book reading events to be announced. Watch this space…..
You can view his showreel here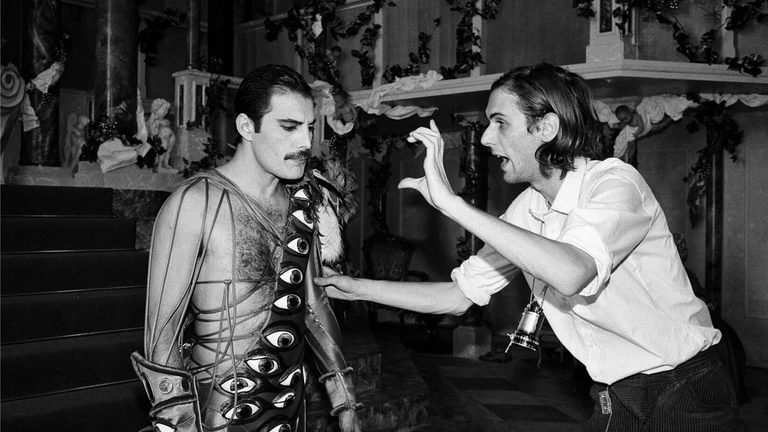 Latest News